Canada: A Nation without Direction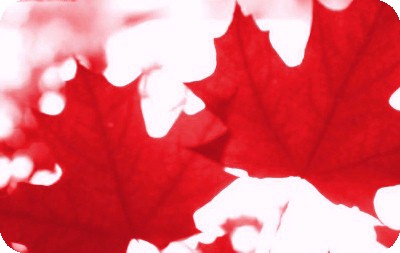 By Charles Moffat - August 2009.
Canada is the second largest nation in the world (Canada has 9,093,507 sq km of land, behind Russia which has 16,377,742 sq km) with a multicultural population of 33.7 million (2009 estimate). Canada borders with the United States and shares coastal waters with Russia, Greenland and France.
Originally settled by Natives Canada was later invaded by the British and the French and Canada became a battleground as Great Britain and France sought to expand their global empires. Following a series of wars between 1689 and 1763 France ceded "New France" to Britain following the Seven Years War when France signed the Treaty of Paris in 1763.
The Treaty of Paris also recognized American independence, causing approx. 50,000 United Empire Loyalists to leave the American colonies and move to Canada, most settling in Upper Canada (which would later become Ontario).
During the War of 1812 the United States invaded Upper and Lower Canada, but was soundly defeated by a combination of Canadian and British soldiers, including the sacking of Washington D.C. and the burning down of the White House. The USA surrendered and no territorial changes were made.
Canada became confederated in 1867 under an united government and began expanding westward with the creation of new provinces and territories, displacing Native peoples on the way, along the 49th parallel with the United States.
Under Prime Minister John A. MacDonald three trans-continental railroads were built, known as the Canadian Pacific Railway (or CPR) which would late become known as the Canadian National Railroad (the makers of the CN Tower in Toronto).
Canada took an active part in World War I from the beginning (unlike the USA which waited until the war was almost over). The Canadian Corps played a substantial role, winning important battles like Vimy Ridge and changing the course of the war.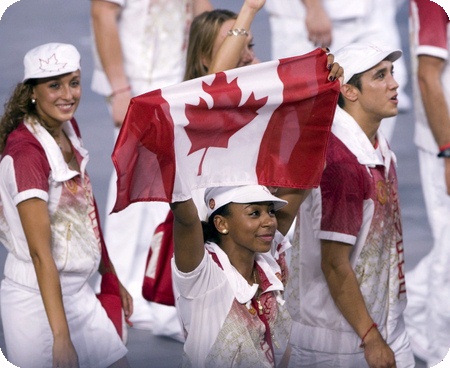 In 1919 Canada joined the League of Nations independently of Great Britain and later in 1931, the Statute of Westminster confirmed Canada's independence, although Canada remained part of the British Commonwealth.
Canada again took an important role during World War II (unlike the USA which again refused to take part until near the end), playing important roles in the Battle of the Atlantic, the Allied Invasion of Italy, D-Day landings, the Battle of Normandy, and the Battle of the Scheldt. The Netherlands and Belgium credits Canada for their liberation from Nazi Germany.
In 1962 Saskatchewan Premier Tommy Douglas declared that the province would pay for medicare and in same year convinced Prime Minister John Diefenbaker to give 50 cents of every dollar spent for health care, with the understanding that the provinces would pay for the other half and announced a Royal Commission to explore the idea. In 1966 the Liberal minority government of Lester B. Pearson created a national medicare program, with the federal government paying 50% of the costs and the provinces the other half. Canada has had free healthcare ever since, something which has become standard in all western and European countries. (The United States did not do this until 2009 under the leadership of President Barack Obama.)
Canada adoped the maple leaf for its new flag in 1965, became officially bilingual in 1969 and officially multicultural in 1971. Canada also created a variety of social programs such as the Canada Pension Plan, Canada Student Loans and created the Canadian Charter of Rights and Freedoms.
But not all were happy in Canada. Quebec sovereignists seeking an independent Quebec formed a terrorist group known as Front de libération du Québec (FLQ) and carried out a number of letterbombs, car bombings and also kidnappings during the October Crisis of 1970. Prime Minister Pierre Trudeau used the War Measures Act to call in the Canadian military to put a stop to the violence and arrested 497 individuals and eventually charged 62 of them with conspiracy, murder, terrorism, kidnapping and various other charges.
The Quebec sovereigntists did not stop however, forming the Parti Québécois. In 1980 a referendum was held on Quebec separatism, which failed, and again in 1995, which failed again by a margin of 50.6% to 49.4%. Since then Quebec separatism has been declared unconstitutional and Quebec has been declared "a nation within the nation of Canada" in order to appease the separatists.
Under Prime Minister Jean Chretien Canada took part in the invasion of Afghanistan in 2001 and has maintained troops there in active roles ever since. Canada did not however send troops to Iraq, but instead sent engineers and logistical support to help in the rebuilding of Iraq.
Canada's current Prime Minister is Conservative leader Stephen Harper, who got into power with a fragile minority government and is forced to get support from other political parties in order to stay in power. In November 2008 he prorogued parliament to prevent being thrown out as Prime Minister and has been clinging to power ever since.
Canada operates under a constitutional monarchy, with the Governor General of Canada representing the Queen of England. The Prime Minister is the leader of the political party which wins the most seats in the House of Commons, but not necessarily a majority government. To get a majority a political party needs to get 51% of the available seats. If they only get a lesser number they will need to form an alliance with another political party in order to form a government and stay in power. Minority governments are notoriously fragile and short lived.
Canada has three major political parties: The NDP, the Conservatives and the Liberals. The NDP is more to the left, more focused on improving health care, the environment and helping Canadians. The Conservative Party of Canada favours partial privatization of health care, education, more money for military purposes, decreasing the size of Canada's government (giving government jobs to the private sector) and laissez-faire economics (laissez-faire means hands-off, no interference). The Liberal Party of Canada favours responsible social programs, economic development and maintaining the status quo.
Canada has several minor political parties, but none of them have ever won an election. They include the Green Party (environmentalism) and the Bloc Québécois (Quebec separatism). The Greens are arguably a complete waste of a vote because they will never get elected and have only ever won a single seat in parliament. The BQ focuses only on Quebec and won only 4 seats in the May 2011 election.
The problem with Canada these days however is that it seems to have lost its purpose. Stephen Harper is a weak prime minister with no goals for the future beyond staying in power and privatizing everything he can. He often acts like a bully, but when the opposition parties calls his bluff he goes running for cover. Canada deserves better than that. Canada needs a stronger leader and a new vision for the future.
Canada's Economy
Canada is an economic powerhouse, largely because it has an educated hard-working workforce, but also because Canada has large amounts of resources including water, oil, minerals, natural gas, wood and food.
Of these resources the most important is oil, which Canada exports primarily to the United States but also to other nations around the globe. The sheer amount of oil Canada sells causes the Canadian dollar to fluctuate based on the price of oil, and also in relationship to the US dollar which oil is priced with. If the value of the US dollar drops, the price of oil goes up and likewise the Canadian dollar goes up dramatically in comparison to the US dollar. Hence the term "The Canadian Petro-Dollar".
The problem with Canada's economy however is that it funnels a significant amount of cash towards welfare programs and not enough towards creating jobs and education. Many countries in Europe and elsewhere now offer free university and college education, whereas in Canada and the USA students are still paying for their education. In Canada the governments pays for part of the education, but government support for university education has been dropping in recent years and this is forcing the younger generation to wrack up huge university debts, which then delay their ability to buy a new car, a first home and start having children.
This problem is even more intense in the United States where there is extremely little government support for university and college education and the resulting student debt has been a contributing factor the housing and credit crisis in the United States. More student debt means less homes being bought, less homes being built and more people who don't go to university out of fear of debt. Canada has still experienced some of this problem during the current American recession, but has managed to weather it more because Canadians have approx. half the total debt the average American has (2009 figure).
Canada still uses the same system of capitalism as the United States, with stock markets, a free-floating dollar, but exercises more government intervention in order to keep the markets stable and the economy on solid ground. Unfortunately Canada has also allowed for Futures on its stock exchanges. Futures allows investors to bet on whether a stock will go up or down. It is essentially a form of legalized gambling and is highly risky. (It is our humble opinion that Futures should be phased out as quickly as possible to prevent more scandals and collapses from unorthodox and risky investment strategies.)
As a country with enhanced computer and wirless networks it also means Canada has better efficiency when it comes to inventory management and production planning. Factories know how much of individual products are needed and thus better able to meet demand.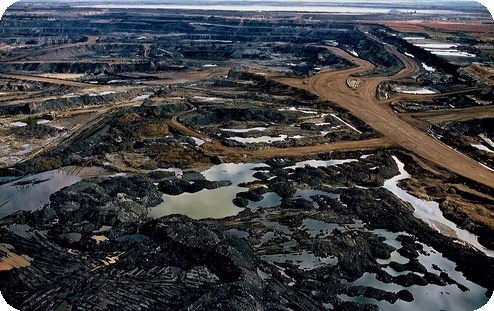 Canada's Environment
Canada has a long tradition of being in favour of environmental policies, but having a government which is slow at implementing them. When polled 93% of Canadians overwhelmingly support more environmental protectionism, 6% aren't sure, and 1% think we should have less (2009 poll). Unfortunately and depending which political party is currently in power, this will to do something about the environment is usually ignored by other industries who are more concerned about wealth and economics.
A prime example is Canadian coal industry, which produces approx. 35% of Canada's greenhouse gases (a contributing factor to global warming and climate change). The coal is used by factories and government-run coal energy plants to produce electricity because burning coal and steam is the cheapest way to produce electricity. Nuclear meanwhile is considered to be too expensive and solar/wind/hydro is considered unstable. In Ontario alone coal power is used to provide approx. 30% of all of the electricity.
Canadians as a rule try not to pollute very much, but we make exceptions where we can see economic benefits. Another example of this is the Alberta oil sands. Thanks to the recent rise in oil prices the process of coaxing oil out of the tar sands has become more profitable and Alberta has seen a huge boom in jobs. This is not without heavy damages however as it requires a lot of water and energy to separate oil and sand, energy which is created by burning coal, and water which is then discarded. Alberta has since seen skyrocketing cancer rates as the tar sands pollution has got into the local drinking water.
The coal and oil industries aren't about to change either. Their primary goal is to make money and the only way they will change their standards (by changing to more energy efficient and more environmentally friendly ways of doing things) is through government interference and regulation. Self-regulation does not work.
Canada's Cultural Fabric
Because Canada is such a multicultural country it has a rich mix of backgrounds ranging from Native Canadians, Africans, Asians, Europeans, East Indians, Arabs and peoples from every culture and ethnic background on the planet. As such it is home to varied art forms, a variety of religions and is increasingly becoming a cultural mecca.
No where else is this more true than Toronto, Canada's largest city and home to one sixth of Canada's total population. The Greater Toronto Area has 5 million people and within it many smaller regions such as Chinatown, Little India, Little Italy, Koreatown and so on. This means that when newcomers to Toronto thirst for a taste of home they can visit a place in the city which has many of the sights and sounds of where they came from, but also allows other Canadians to visit there and sample the different cultures.
This phenomenon is not unique to Toronto as other major Canadian cities have similar places, although they may be smaller in number and size. Kitchener-Waterloo for example is known for its large Mennonite and German population where they have an Oktoberfest festival every year with beer drinking and so on.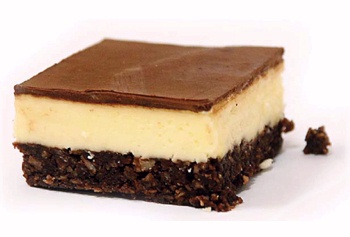 Canada's Food
Contrary to what foreigners might think Canadians don't eat Canadian bacon and snow cones all the time. The Canadian is quite a bit like the American diet, only perhaps a bit more healthy. Canada's obesity rate is lower than that of the United States, but still nothing to brag about because Canadians are still the second fattest country in the world.
Part of the reason Canadians might be more health conscience is because of Canada's National Food Guide which recommends daily portions of dairy, meat, vegetables/fruits and grains, creating a balanced diet. This food guide is taught to children at a young age in the hopes of steering them towards healthier eating as adults.
Here is a short list of unique Canadian foods: Maple Syrup, Montreal Smoked Meat, Quebec Meat Pies, Poutine, Montreal-style bagels, Lobster, Nanaimo bars, Beaver tails, Sugar Pie, Figgy duff, Screech, Kraft Dinner Macaroni & Cheese, Ice Wine, Tim Horton's Coffee, Canadian beer, Canadian Scotch and various ethnic drinks and dishes.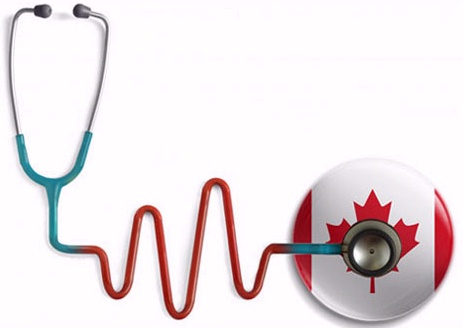 Canada's Health Care
Canadians like to think they have the best health care in the world but now ranks as #30 according to the World Health Organization. (The United States is #37, only 2 points above Cuba which is #39. France is #1.) The reason for this is two-fold: 1. Lower enrollment of doctors and nurses, causing a shortage of doctors and nursing staff combined with the babyboomer effect and immigration. 2. Less funding for both health care programs and educational programs for doctors and nurses.
To fix this Canada's government needs to rethink how it is training medical staff, how it is paying for it and increase funding. Some naysayers think it would be better to privatize health care and let Canadians pay for their own health care, but this isn't a solution. There will still be shortages and people who can't afford health care will be left in the gutter.
One of the fundamental signifiers of good health is weight. Canada's obesity rate has caused skyrocketing rates of diabetes, heart disease, heart attacks and strokes.
Another problem is smoking, but this problem has been going down in recent years. Government programs banning the advertising of cigarettes, banning smoking in public places, bar and restaurants has resulted in dramatically lower smoking rates and decreasing numbers of lung, breast and lymph node cancers.
Another signifier is teeth. Good teeth often means a person can eat properly, without pain. Employee dental programs allows many Canadians to maintain their teeth and their overall health. Unfortunately this doesn't extend to all Canadians. What Canada needs is a "basic dental program" which allows Canadians to get basic dental coverage, regardless of whether they are employed, in school or a child. Almost 2 million Native Canadians already have dental coverage paid for by the Canadian government, so expanding basic dental care to all Canadians would not be such a stretch. Plus Canadians who have difficulty finding work due to bad teeth would benefit and be able to find work easier.