The Recycling Problems With Styrofoam in Canada
Guest Post.
Styrofoam is currently one of the biggest hazards to the natural world. This is because electronic packaging, coolers, polystyrene containers, and other products are finding their way back into the environment due to a severe lack of recycling initiatives. Once they have been discarded in nature, they can take decades or even centuries to fully break down, and even then, they simply turn into micro-plastics that pose an entire problem of their own for both animals and planets.
But in Canada, a number of companies are stepping up to the plate in a bid to find new ways to properly recycle Styrofoam so that it can instead be used multiple times rather than just once. A recent report found that in 2012 alone, 80% of all Styrofoam-related waste in Canada found its way into waterways or landfills, adding up a total of 6500 tons per year. The main reason for this is because most communities simply don't have any recycling programs in place to deal with thousands of tons of Styrofoam, and it's becoming a serious problem extremely quickly.
One of the reasons for the lack of recycling is the huge cost attached to making Styrofoam usable again as it's light and bulky, and breaks apart easily, and can contaminate other recyclables.
The New Upcoming Tech
Another scary problem that recyclers face when it comes to Styrofoam is the food particles that are often present on it, which is especially prevalent when it comes to takeout containers. Along with this, after it has been recycled, it turns into hard plastic, which is then used for moulds – meaning that at the present it can only be successfully recycled once.
But one company, known as Pyrowave, is looking to recycle Styrofoam using a state-of-the-art chemical process that uses waste polystyrene and making new Styrofoam. This works by microwave technology, where the microwave breaks down the molecules in polystyrene down into their individual links, called styrene. They can then take these molecules and bind them back into Styrofoam. In the process, all of the contaminants are stripped away; leaving a clean product that can be used gain. It also means that it's a process that can clean Styrofoam no matter how dirty it is, and produces 100% recycled content 100% of the time, while also eliminating the need to use petrol to make new Styrofoam altogether. This means that people will still be able to enjoy their takeout while at home watching television.
Dissolution
Another company that's not far from Pyrowave and based in Montreal, Polystyvert, has created a process that generates a type of material that's identical to polystyrene in almost every way. The difference between the two is that the former is able to break down by using an essential oil called cymene. The company supplies the concentrators to any companies that want to start recycling their own polystyrene so that they can handle all of the processing on-site. This means that not only can they transport that much polystyrene per truck, but they can also break it down further to store it in larger quantities and in a safer way.
---
How is the weather up there?
Insights on Global Warming in Canada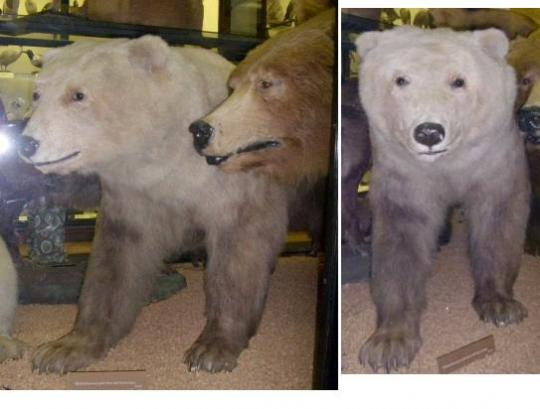 By Charles Moffat, February 2012.
In Canada there is three things you can count on: Death, Taxes and Cold Weather. No wait, two things, because its really not that cold in Canada.
The majority of Canadians live in a temperate climate, comparable to New York State and Wisconsin. The difference is that during the last 30 years Canada has seen a huge shift in its average temperatures, and this shift becomes more noticeable the farther north you go.
For Canadians there is pros and cons to global warming and climate change. Our weather has become milder in the winter, but has come with increased droughts, storms and flooding during other seasons. Some Canadians are seeing the changes in temperatures and liking it, even though they aren't realizing the full effects. The things most effected is the wildlife, mostly because we humans live indoors and the weather doesn't really bother us as much. Thus what we are seeing instead is things like:
Polar bears becoming landlocked and wandering farther south looking for food. There is even reports of polar bears and grizzlies mating. Polar-grizzly hybrids have been seen in the past, but the occurrence rate has skyrocketed due to polar bears traveling farther south in search of food.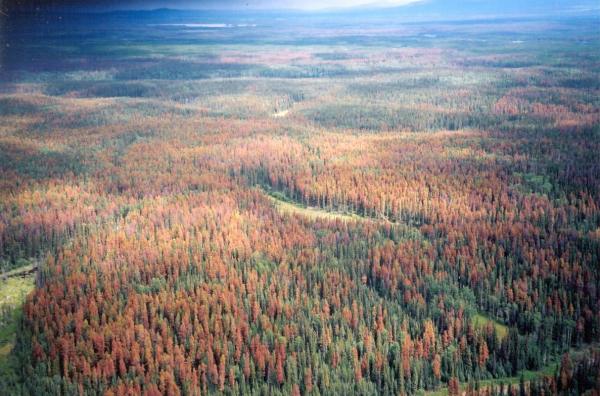 Wolves and bears expanding their territories. South Western Ontario, which hasn't seen black bears or wolves for 50 years, is now seeing wolves and bears traveling farther south in search of food.
It is believed the warmer weather has resulted in a spike in animal numbers and since bears and wolves are territorial the extra surplus of animals are going farther south in search of territory.
Coyotes and possums going north. Coyotes and possums don't like the cold, but thanks to the milder weather they are going farther north. Thus some regions which didn't have wolves, bears, coyotes or possums now have all the animals they didn't used to have.
This shift in wildlife is also effecting birds and insects, the most important of which is pine beetles in western Canada which are decimating whole forests because there isn't any animals who eat them. The milder weather has resulted in pine beetles being able to breed more often through a longer warm season and survive the winter more easily. It is believed to be the largest forest insect blight ever seen in North America.
The pine beetle is now spreading across the Boreal forest of northern Canada. The Boreal forest is the Canadian equivalent of the Amazon jungle, converting so much CO2 into oxygen that during the height of its growth cycle it lowers the CO2 level of the entire planet.
But animal life is only one aspect Canadians need to worry about.
Droughts in Alberta and Saskatchewan, flooding in Manitoba, avalanches in British Columbia, hurricanes in the Maritimes. These are things that normally happen, but the ratio and scale of events is growing dramatically worse as global warming gets worse. The economic effects from droughts and flooding on farmers alone hurts Canada's GPD on an annual basis, but the pain is deeper and more brutal now that droughts are becoming more frequent wherein in the past droughts were a rarity. Droughts effect the western provinces most, but even Ontario with its Great Lakes is seeing lake levels dropping due to decreased rain. Most of Georgian Bay will become a mud flat by 2030.
Conclusions? Sure, some Canadians may be happy about the warmer weather, but they may change their minds later when the weather starts effecting them personally and hurting the economy of Canada.
---
Quotes About Canada
"Show me a Canadian and I'll show you a person who is actually happy paying their taxes." - Anonymous.
"A Canadian is sort of like an American, but without the gun." - Anonymous.
"Americans are benevolently ignorant about Canada, while Canadians are malevolently well informed about the United States." - J. Bartlet Brebner.
"Canada has never been a melting-pot; more like a tossed salad." - Arnold Edinborough.
"Canada is one of the planet's most comfortable, and caring, societies. The United Nations Human Development Index cited the country as the most desirable place in the world to live. This year a World Bank study named Canada the globe's second wealthiest society after Australia." - Time Magazine.
"God Bless America, but God help Canada to put up with them!" - Anonymous.
"Americans traveling overseas often pretend to be Canadians. Why? Because the United States is so universally disliked and Canada is so universally loved." - Charles Moffat.
"I am a Canadian, free to speak without fear, free to worship in my own way, free to stand for what I think right, free to oppose what I believe wrong, or free to choose those who shall govern my country. This heritage of freedom I pledge to uphold for myself and all mankind." - John Diefenbaker.
"It is wonderful to feel the grandness of Canada in the raw." - Emily Carr.
"There are no limits to the majestic future which lies before the mighty expanse of Canada with its virile, aspiring, cultured, and generous-hearted people." - Winston Churchill.
"When I'm in Canada, I feel this is what the world should be like." - Jane Fonda.
"After all, we fought the Yanks in 1812 and kicked them the hell out of our country - but not with blanks." - Farley Mowat.
"Americans are benevolently ignorant about Canada, while Canadians are malevolently well informed about the United States." - J. Bartlet Brebner.
"Canada is a country whose main exports are hockey players and cold fronts. Our main imports are baseball players and acid rain." - Pierre E. Trudeau.
"Canada is a place of infinite promise. We like the people, and if one ever had to emigrate, this would be the destination, not the U.S.A. The hills, lakes and forests make it a place of peace and repose of the mind, such as one never finds in the U.S.A." - John Maynard Keynes.
"They must be doing something right up there in Canada." - Hugh Hefner.
"When they said Canada, I thought it was up in the mountains somewhere." - Marilyn Monroe.
"I had no idea Canada could be so much fun." - Bruce Willis.
---
Gambling in Canada
Canada has a thriving online gambling industry in that many of its residents love to gamble. According to Statistic Canada, the average Canadian gambles $520 / year (2008 statistic. The average is lowest ($115) in the three territories and highest in Saskatchewan ($830).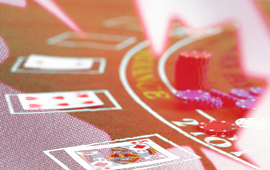 Overall gambling revenue in Canada has been skyrocketing since 1992. Revenue from government lotteries, casinos and video lottery terminals has risen from $2.73 billion in 1992 and reached $13.75 billion in 2009. (Note, revenue from horse races dropped during the same period from $532 million to $355 million, showing more Canadians prefer casinos and online gambling.)
60% of Canadians living alone reported spending money on at least one gambling activity; on average the men spent more than women: $560 compared with $455. The percentage of Canadians goes up depending on household income. 51% of households (with incomes of less than $20,000 gambled in 2008) spent an average of $395, while Canadians with incomes of $80,000 or more were 78% and $555. (Remember these are the averages, so some people are gambling way more than other people.)
Canadians are free to enjoy the many online casinos and online poker sites – as long as the site itself is not located in Canada. However, the issue becomes a little confused by having the Kahnawake Gaming Commission allow online gaming companies to open up in this Indian owned and operated territory.
So where can Canadians safely and legally gamble? For those that enjoy a little wager there are numerous sites that welcome Canadian players and offer perfectly legal gambling services. Review sites provide Canadian casino and poker players with a detailed guide that highlights the best sites to play at - but when in doubt you should probably just play on Canadian government owned websites, like PlayOLG.ca.
It is always important to gamble responsibly and the casino or poker sites you are playing at should have advice on combating problem gambling, as well as offering assistance to combat its effects – such as a voluntary lock out from the site or daily gambling limits. Betting – when you are winning – can be a lot of fun. However, it is always important to be careful and never gamble money you can't afford to lose.
---
Obesity Rates in Canada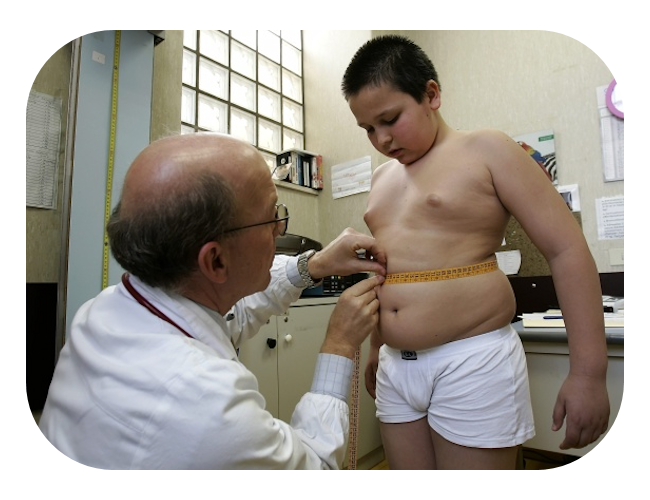 Approx. ne third of Canadian children, between the ages of 5 and 17, are overweight or obese, according to Statistics Canada (2012 Report). What is interesting is that this percentage (31.5%) hasn't really changed much from 2002 to 2012. The rate has stayed roughly the same in Canada whereas in the USA obesity rates continue to go up.
Obesity rates however are still a big concern for Canada's health care system, as overweight children often grow up to become obese adults. Obesity costs the Canadian health care system $4 billion per year.
31.5 per cent of five- to 17-year-olds (approx. 1.6 million Canadians) include those who were classified as overweight (19.8 per cent) or obese (11.7 per cent). The percentage is strongest amongst boys among children aged five to 11, wherein the percentage of obese boys (19.5 per cent) was more than three times that of obese girls (6.3 per cent), according to Statistics Canada.
In children, obesity substantially increased between 1989 and 2004, with rates in boys increasing from 2% to 10% and rates among girls increasing from 2% to 9%. Since 2004 there hasn't been much change as the rate appears to have reached a plateau.
According to Dr. Karl Kabasele there are many factors are fuelling child obesity in North America. "The food industry and the processed foods have kind of created this environment where it's so easy to get calories," says Kabasele. "Kids are playing video games, watching TV, not getting out and exercising. So all of these factors are kind of conspiring against kids despite our best efforts."
So what about a solution? "The medical community has to work hand in hand with parents, with the food industry, with government regulators to figure out the best way to kind of reduce this obesogenic environment that kids are growing up in," says Kabasele.
But will the food industry cooperate? After all, it is more profitable for them to continue shoving sugary food and drinks at kids.
Canada seems to be a country of "chronic pilot studies" so changes are rarely made for long enough to see if they make a real difference, according to Dr. Marc Tremblay, director of active living and obesity research at the Children's Hospital of Eastern Ontario. "It's a wake-up call that we need to make some fundamental shifts," says Tremblay. "We need to stop saying 'we can't' because the health of the population is at stake here."
According to Forbes, Canada ranks 35 on a 2007 list of fattest countries with a percentage of 61.1% of its citizens with an unhealthy weight.
In the USA it is important to note that obesity rates are the highest in those states with the worst educational budgets per capita, suggesting that obesity rates often start with poor education about food and fitness.
Canadian Fitness Statistics
5.4 million Canadians have a gym membership.
Canadians spent $2.2 billion on gym memberships in 2010.
Only 15 per cent of Canadians achieve the recommended amount of exercise each week, 150 minutes.
49% of Canadians don't even get 30 minutes of moderate-to-vigorous physical activity at least once a week.
Adults Canadians spend about 70 per cent of their waking hours, or 9.5 hours, sedentary (meaning doing no physical activity, not even walking).
Only 7 per cent of Canadian children get 60 minutes of moderate-to-vigorous physical activity at least six days a week, the recommended amount. About 62 per cent of their waking hours are spent being sedentary.
You can hire a private personal trainer in Toronto for $35 per hour, but if you hire a personal trainer in a gym it will cost you $80 to $90 per hour. Private training is definitely the way to go.
Gym memberships in Toronto cost approx. $70 to $100 per month depending on the location / perks. However many gyms overcharge people once they have your credit card info and you have to basically cancel your credit card if you want to prevent them from stealing your money even after you've cancelled your membership.
---
Climate Change and Habitat Change in Canada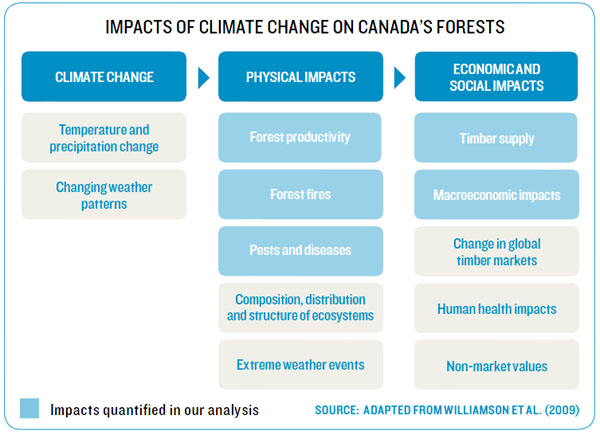 On June 27th 2012 ExxonMobil CEO Rex Tillerson said fears about climate change, drilling, and energy dependence are overblown and while he acknowledged that the burning of fossil fuels is the cause of global warming he also said society will be able to adapt.
Unlike his predecessor Lee Raymond, the former CEO of ExxonMobil who flat out denied that the oil industry had any effect on global warming, Tillerson has gone for the opposite tact: Openly admitting to it and then claiming its no big deal because humans can adapt.
Yes, humans can adapt. We can also buy more air conditioners and move farther inland when the ice caps melt and sea levels rise. It won't be that big of a deal.
We humans can also cut down on our food consumption when droughts interfere with food production. The USA already makes too much cheap food anyway. No big deal.
But what about non-human life? What about plants and animals and their changing habitats as plants, insects and animals go further north and invade the habitats of creatures unaccustomed to coyotes stealing their food sources?
In Ontario the coyotes have gone so far north they are now stealing food from wolves and bears, which has caused the wolves and bears to wander farther from their homes (into towns and cities even) looking for food.
And this is just one example.
Oh yes, there will be some side benefits to having longer summers in northern Canada. Farmers will be able grow things further north, but only at the expense of more desert in the USA Mid-West. Botanical gardens will have more tropical plants. Florists in Quebec/Fleuriste à Québec will be able to grow more of their own plants locally instead of importing them from some place warmer and their reliance on greenhouses will be reduced.
Oh and we will be able to use the North-West passage through northern Canada for shipping, a faster route than taking the Panama Canal.
Want more examples of the Pros and Cons of habitat change? Just Google habitat change and read the large variety of articles on the topic.